"Charlotte" Shetland (50 g & 25 g skeins)
$

13.00 On Sale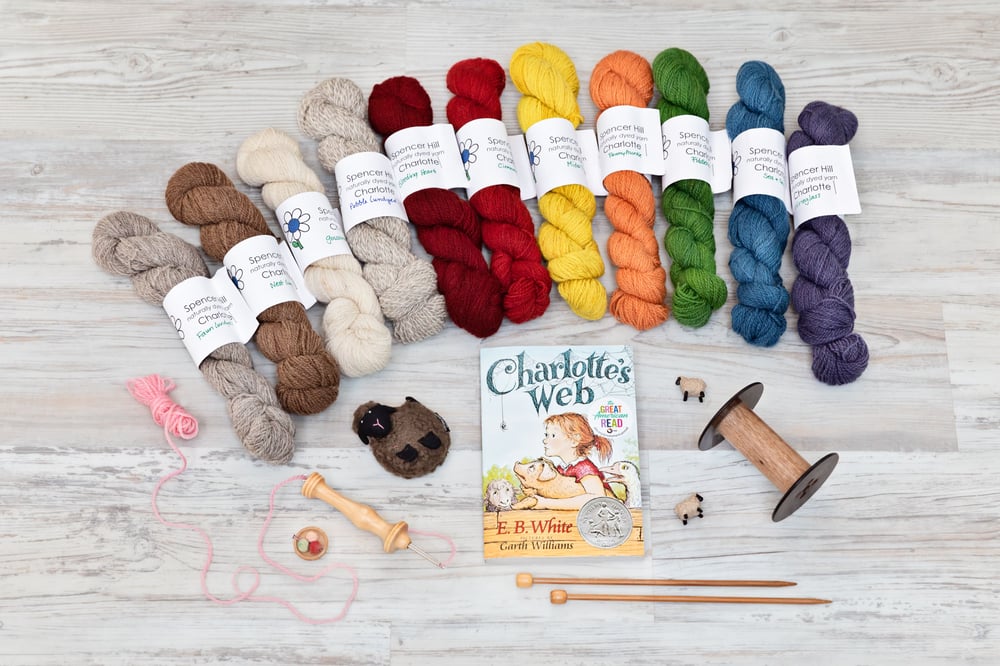 Please contact me for available quantities of 50 g and 25 g skeins in listed colors.
I have used my palette of natural dyes on the natural "Gossamer" base here (this natural color is available here, too), but if you visit www.liverpoolyarns.com, you'll find fingering, worsted, and chunky weights on several natural colors. And what better name for a fingering-weight base than "Charlotte," the well-spoken spider from E.B. White's "Charlotte's Web."
approx. 245 yds/1 oz (50 g) or 110 yds (25g)
23-28 sts/4"
US 1-5/2.75 mm-3.75 mm
100% 2-ply worsted-spun Shetland
Natural dye materials used may include (depending on the color) lac, madder, cochineal, logwood purple, weld, osage orange, quercitron, fustic, indigo, Saxon blue extract (indigo cooked with sulfuric acid), logwood grey, and chestnut. I mordant with alum and cream of tartar, and may also use chalk, ammonia, vinegar, or extremely small amounts of tin (only occasionally in red dyes).
Every effort is made to represent colors as accurately as possible.
Gentle handwash in cool water; dry flat to preserve the beauty of the natural dye material. Please refer to the "Yarn Care & Knotty Problems" page for additional care information.
Share